Course Overview:
Einstein English language training program is designed to develop students' ability to communicate confidently in English for a wide range of situations including travel, work and social interactions.
With particular emphasis on communication skills, our program aims to build students' language skills in all areas including Reading, Writing, Listening, and Speaking as well as vocabulary, grammar, and pronunciation.
The program is offered in different proficiency levels to maximize the learning outcome. The levels are: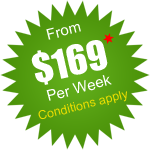 Elementary
Pre-intermediate
Intermediate
Upper Intermediate
Advanced
Upon completion of the course, students will gain a solid proficiency level in English language which can pave the way for higher level classes such as Business courses, English for Academic Purposes, or English for Employment/Professional Purposes.
Entry Requirements:
Students must be 18 years or older
Any students who are on Tourist Visa ,Working Holiday Visa, Student Visa Or Any other visa holders
Course Duration:
English language course takes from 1-52 weeks depending upon your VISA conditions.
Course Intake Dates:
Due to a high demand, every Monday, a new batch will start.
Course fees:
Note : Please contact the college if you may have any specific requirements
VISA options
(English for Visitors / Working Holiday VISA Holders)
Visiting and Working holiday visa holders can enroll in English language training from 1 week to 4 months depending on their VISA conditions.
Note: Please contact the college, if you need more information.
Time Tables
Apart from our flexible timetable Einstein College of Australia offers morning, evening or weekend classes to allow students combine their studying and working commitments.
Interested to Apply Student VISA..?
Students who are interested to study English course in Australia can email at contact@einsteincollege.vic.edu.au
Facilities
FREE Wi-Fi internet to students
Spacious classrooms
International student services
Airport transfers (Students have to book in advance)
Study Tours every Month
Excellent Teaching Faculty
Students Health Cover
Photocopying & Prints
How to Enrol
You can apply online Click Here or call -0061(03) 9629 3693 or send an email to contact@einsteincollege.vic.edu.au